Airport parking at Tullamarine Airport in Melbourne can be a huge hassle when going on a trip. Things can go really bad if you don't plan ahead and booking in advance is a must. Travelers have a number of options open to them and there are several airport parking companies ready to take the car to a secured place.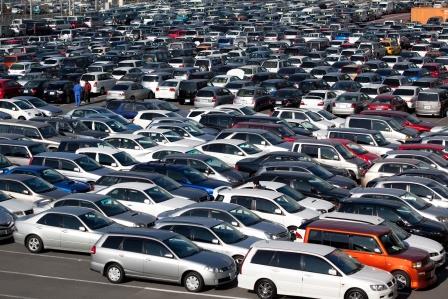 Choices for Parking:
1. The short-term lots
The short term lots are generally the most expensive type of parking available at the airport and are usually just used for those who are taking very short trips or are simply dropping people off or picking them up at the airport or have business at the airport. If you are traveling for more than a day, you should probably choose another airport parking option.
2. Long-term lots
The long term lots are for those who are taking more extended trips. They are still fairly close to the terminal, but you may have to take a free shuttle to the terminal. The shuttles run through each lot frequently, so your wait will probably not be longer than a few minutes. The cost for these airport parking lots is usually a few dollars a day.
3. Economy lots
Some airports also have economy lots in addition to their long term parking lots. They are usually even farther from the terminal and do not have covered parking. But, there are still shuttles that take you to the terminal from economy airport parking and it is even less expensive than long-term. For frequent travelers or for those who are taking extended vacations this may be the best choice.
4. Off-site airport parking
Off-site parking is generally less expensive or comparable to long-term parking at the airport. You can often find coupons and other discounts via online search. You simply leave your car at the parking lot which is a short distance from the airport. They have a shuttle that takes you right to your terminal. When you return, they take you to your car.
5. Daily rental cars
Another option that is to rent a car for a day and drive it to the airport and turn it in at the rental car counter. This allows you to have a car without having to worry about airport parking or shuttles. There are often deals on daily rentals-especially on weekends.
6. Shuttle and taxi services
One of the most expensive options or alternatives to parking for most people would be to take a shuttle service or a taxi. However, the taxi turns out to be the most expensive. You simply make a call and you are picked up right away at your home and taken to the airport. You don't have to worry about driving or airport parking.
7. Have a friend or relative drive you to the airport
The least expensive option or alternative available is to have a friend or family member drive you to the airport. This costs nothing unless you offer to pay for gas or compensate the driver in any way. The other advantage is that you can opt to leave exactly when you have a need to. You can also return the favor at a later date.
These are some of the more common solutions to the parking problem at the airport. You may want to use one of these or you may have a better idea of your own. But at least these ideas can get you started. For more on tullamarine long term parking see the United Parking Website.