Windows are very important in the home because they provide the homes with light, ventilation and warmth. As a home owner, you can choose to have your window replacement due to various reasons that include having a concern for leaking, the realization that the older models may be wasting energy as well as increasing heating bills. You may also wish to make your home modern by improving the way people see the exterior and the rooms.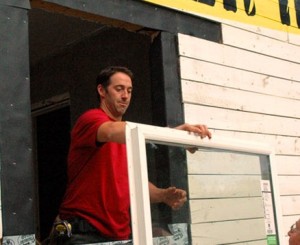 Once you as a homeowner in the great city of Melbourne decide on a window replacement – all you will need to know is how to choose the new windows. When deciding the replacement of your window you need to think about the features that you feel are important depending on whether you want to bring into your home fresh air or you want to save energy. It is also important to consider if you want a good insulation or you want the new windows to be easily opened, closed and cleaned. Another factor that you can consider during replacement is how long the type of windows you choose will last. Once the assessment of the windows is done, you should now think of the possible frame to be used. Vinyl frames are usually cheap and do not need maintenance. Wood can also be used although it should be maintained. The third type of frame is the fiberglass which is more expensive but is durable and requires no maintenance.
During the procedure, you can choose to install your new windows by yourself but the best option would be to contract a specialized company that can do it. This enables you to be sure that you will have no problems once the windows are installed.
Before replacing windows, it is important for the homeowner to know the different types of windows which can be mounted on the wall. Among these types are:
1.The double hung window which is a common type amongst all types. This type of window has two sashes and only half the window can be opened at a time.
2.Fixed window is a window which cannot be opened and is usually an inexpensive type
3. Casement window is a type of window which pivots vertically and therefore the window can swing in or out.
4.Awning window is a window which is similar to a casement window only that it pivots horizontally.
5.Sliding window is a window whose principle is the same as the sliding doors and can move with the top and bottom tracks.
Many companies are specialized in offering the replacement services and always ready anytime to send a team to your house.

Here is a step by step guide to window replacement:


The following are benefits of window repairs:
> A lot of money on the energy bill can be saved especially if your home is an old one because the older homes are typically built with thin glass windows which do not help in keeping the warm air in your home during winter and also to keep cold air in during summer. Therefore these older houses usually make you spend a lot on heating as well as cooling bills. However when you replace your windows to the double paned windows that have an insulation gas between the panes, your house will be able to maintain a certain level of cool or hot.
> Replacing the windows can make your home safer because windows that have cracks or have places where they are damaged may allow insects or rodents to find their way into your house. The new windows will ensure that the spaces are controlled and the thicker glass is protective against weather and criminals.
> The replacement of windows is usually very fast and convenient because a broken window will allow unwanted cold or hot air into your house. Having the sharp edges of the broken glass sticking out from the edge of the window is also hazardous.
> The repair is usually as good as new because glass can be recycled and this recycling will not impact the integrity of the glass itself. This is because this glass is melted down and then reused many times without any strength or quality degradation.
> Replacing the windows can cause the value of your house to increase especially if you replace with some new and modern ones.